Disposal Bin Rental Service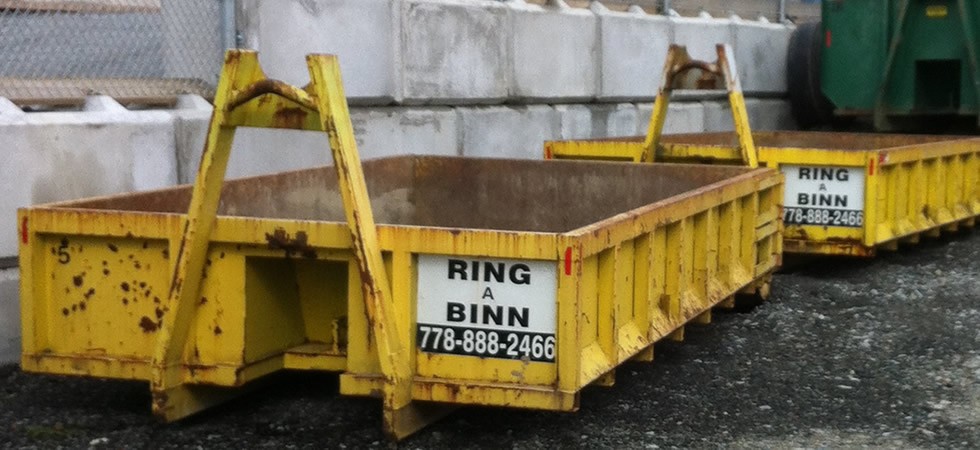 Whether you need a disposal bin for a job-site or are doing spring cleaning or major renovations or restoration to your home, we offer a disposal and recycling bin rental service that is fast, friendly and affordable.  Disposal bins are an excellent way to remove waste efficiently and conveniently.
We are also able to supply excavators to live load the bins.  For larger jobs we are able to supply larger machinery to do the heavy lifting for you.  For a complete look at our different equipment, have a look at our equipment page on our Fortin's Excavating site.
In order to determine what size of disposal bin you need, the table below shows our different bin size options with dimensions:
| | | | |
| --- | --- | --- | --- |
| Bin Size | Length | Width | Height |
| 9 cubic yard | 14′ | 8′ | 2.5′ |
| 14 cubic yard | 14′ | 8′ | 4′ |
| 20 cubic yard | 16′ | 8′ | 4.5′ |
| 25 cubic yard | 16′ | 8′ | 5′ |
| 30 cubic yard | 16′ | 8′ | 6′ |
| 80 cubic yard | 38′ | 8.5′ | 11′ |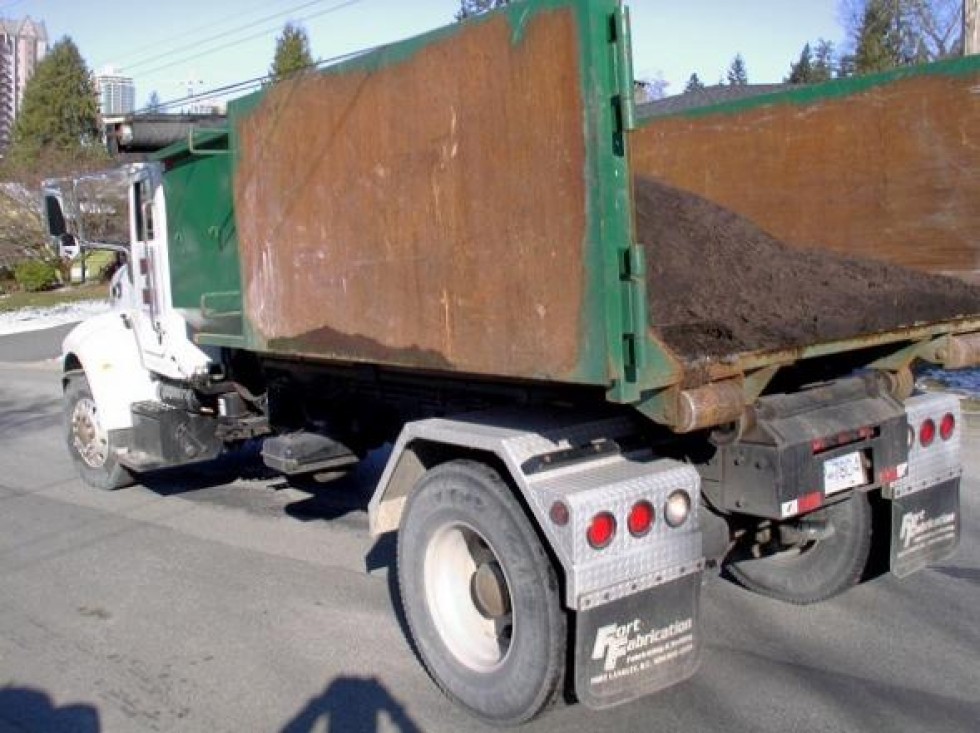 Delivery Services Include:
Sand and gravel delivery
Top soil
Bark mulch
Landscaping materials
We offer delivery of bins loaded with materials you need for your job.  After you have used the material, you can use the bin for disposal and save having to order the two separately.
Recycling Services Include:
Drywall, labor for the removal, bins for transport
Land clearing, fallen trees, cut to size and transported
Branches and stumps are grinded or mulched on site
Metals including appliances, roofing, I beams, fencing, oil tanks
Dirt or organic soil is processed in to top soil
Concrete c/w rebar is transformed into aggregate
Wood waste including soft wood, pallets, milled ends and more
We strive to make the bin rental process as smooth as possible for you and deliver by appointment guaranteed.  If you let us know when you need to have a bin delivered, we will deliver a bin where you need it, when you need it.
For residential use, bins are extremely heavy and will cause damage to an unprotected driveway.  We will treat your property with care and protect your driveway from damage before putting a bin down.
We will ask you the following questions in order to determine your specific needs:
What will you be putting into the disposal bin?

If you are doing renovations or have construction debris, what types of materials will be removed?

When would you like the bin delivered?

How long will you require the disposal bin?

Do you need any equipment to help load the bin?
When we arrive to deliver the bin, we will do the following:
Meet with the site supervisor or homeowner to determine the best location for the bin

Protect the driveway to ensure that it is not damaged if it is a residential site

Discuss the items or materials to be placed in the bin

Show you how to open, close, and fill the bin